Preblog
Start Your Own Gardening and Landscaping Business
These days, landscaping jobs involve a lot more than simply mowing the lawn or pulling a few weeds. In fact, while landscaping businesses don't require any official training, the industry offers a lot of opportunity for growth. With that in mind, we've assembled this in-depth guide on starting your own landscaping business so that you will be set up for success on your journey to entrepreneurship.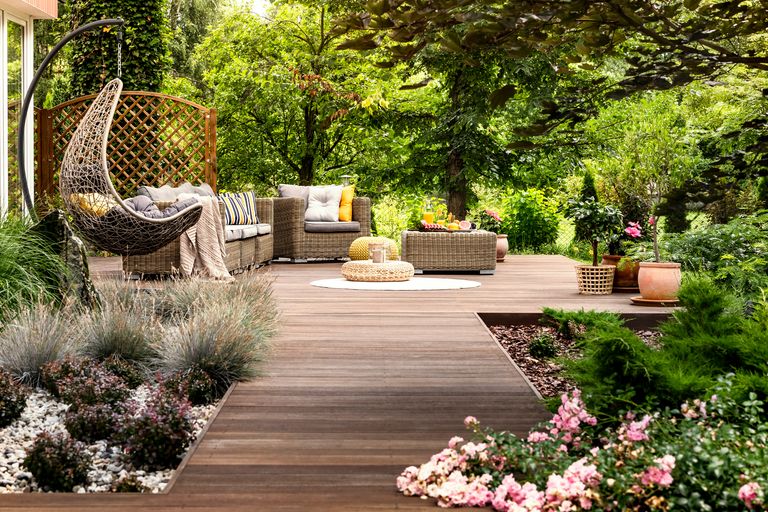 How to start a gardening and landscaping business
Are you ready to start your own landscaping business but still not quite sure where to get started? This step-by-step guide will break down everything you need to do in order to start your small business.
Decide what services to offer
In order to be successful as a landscaping business, you'll need to have a thorough understanding of the types of lawn care services that are available. While lawn maintenance is an important part, landscaping can also involve using your creative vision to design a space that works for your clients. You get to decide what type of a landscaping business you want to have, so you can choose to offer full-scale high-level design and contracting services, or you can stick to the basics like lawn mowing, weeding and general maintenance.
What to charge for gardening and landscaping
While most landscapers charge based on lawn size, there is also the option to charge a total project fee or a monthly maintenance fee. In general, you should have an hourly rate decided on, and then you need to determine the size of the property and make an educated guess as to how many hours the project will take you to complete.
Make sure that you research what other landscaping businesses in your area are charging for the same services so you have an appropriate range to choose your hourly rate from. While it can be tempting for a new entrepreneur to undercut the more established local landscaping businesses, you don't want to end up getting burnt out and resenting your new business. Stick to the middle of the range when you're first starting out, and don't forget to take into consideration all of your expenses when determining your rate.
Market your lawn care services
Now that your landscaping business is all ready to go, it's time to put your lawn care services out there for the world to see. It may seem simple, but these days there's a lot more to marketing your business than handing out flyers or listing your company in the phone book. Your best bet is to create a comprehensive marketing plan designed specifically based on the types of clients you want to attract and what type of landscaping work you want to focus on. You need leads, you need
new landscaping leads on a daily basis
.
If you want your business to look professional to your potential clients, you need to have a website with strong, recognizable company
branding
that immediately communicates to viewers exactly what your landscaping business is all about. At the very least, you should have a business email account and some sort of online presence for your landscaping business, even if you have to start small with a simple Facebook or Instagram page and build a more comprehensive website as your company grows. Use what you learned about your target audience to determine which social media channels are best for reaching your ideal clients.
Write your business description using words that a client would search for, and make sure that the way you describe your services will appeal to the type of customers you are trying to attract. Never underestimate the value of letting your network know about your new business venture: your friends, family and peers might need your lawn care services or at least know someone who does.
It's also a good idea to make the most of the clients you already have with an ongoing referral program. You can incentivize current customers to refer people in their network by providing a credit to their account when one of their referrals books your lawn care services. If you're really struggling to find customers, you can try a technique called a loss leader, where you give away one session of landscaping to a new client, taking an initial loss in the hopes that they will hire you in the long term.